Master Instructor
M.A., Syracuse University, 1973
ABD, Syracuse University, 1979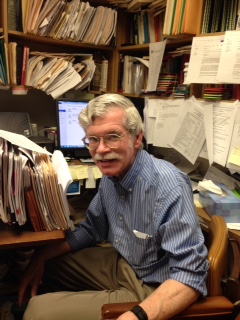 Office: Griffin 342
Phone: 337-482-5499
E-mail: jwf3885@louisiana.edu
Teaching and research areas
Technical writing and contemporary literature with special interests in multi-cultural literature and Canadian fiction.
Noteworthy
The 2003 Recipient of UL-Lafayette's Outstanding Teacher Award, Jack Ferstel taught the first two on-line courses in the Department in 2000-2001. He has chaired UL's Canadian Studies Committee since 1990 and is a co-founder of the Southern Association for Canadian Studies. Since 1995 he has served as the faculty advisor of the local chapter of Phi Beta Delta, Honor Society for International Scholars International, and also has served as the International Vice-President of the Society.
          
Ferstel has been named an "Outstanding Advisor" three times by the University since 2000. He served as UL Chapter President of Phi Kappa Phi Honor Society from 209 to 2011 during which time the chapter was named a "Chapter of Excellence"at the National Convention.
Learn more about Jack on his University homepage.