Moving Image Arts focuses on the study, production, and creative uses of moving images. The scope includes film and television, animation, video games, and interactive media. It's designed to prepare students for creative careers blending art and technology.
Our Vision
The Moving Image Arts program is dedicated to the mastery and mindful application of the Cinematic Language: A thorough analysis coupled with real-world application of the tools used by filmmakers and media content creators to convey their message, stories or products to a target audience.
This knowledge serves as the building block of the practical-oriented teaching that the program offers to its student artists. They learn how to channel their own creativity, develop and create meaningful projects, while fully embracing the specifics related to the media format, the context, the audience, and the core nature of the topic.
Special emphasis is placed on real-world models and equivalence: Assignments become client needs, content reflects societal values, media projects strengthen students' marketability and enrich his or her resume and reel.
Methodology
The Moving Image Arts program offers a uniquely interdisciplinary curriculum to its student media and film artists. Our students are constantly evolving within three core components which we believe are the pillars of modern day filmmaking and media content creation:
1. Theory and scholarship: acquire and refine the ability to efficiently research and critically vet any information on the field or subject of study.
2. Practical application: While learning the concepts and tools used by visual storytellers around the world, students get to apply this knowledge in hands-on projects, and internships which we facilitate within        our local media industry.
3. Business/Commercial standards: how to properly quantify and logistically plan projects students work on. While mindful of industry ethics, students perform professionally to execute their projects.
Our Strength: The College of Liberal Arts
The fact that our program is embedded in the College of Liberal Arts perfectly completes our core Moving Images Arts mission: it enables our young filmmakers and artists to acquire an understanding of humanities which is simply necessary for any visual storyteller and media content creator. This includes, but is not limited to: study societal values and foundations, ability to do analytical and relevant research, acquire an open mind to foreign culture (in part thanks to the learning of foreign languages), build critical and analytical written arguments and compelling stories, as well as being given the ambition and skills to dive into any given culture or community in order to study it, understand it, and in turn, portray it in the most authentic way.
For more information visit our Facebook page at https://www.facebook.com/groups/928916457198802/
And visit our Youtube Channel at https://www.youtube.com/channel/UC-sFLc7_y_Co1V52HTaSlUg
Moving Image Arts Faculty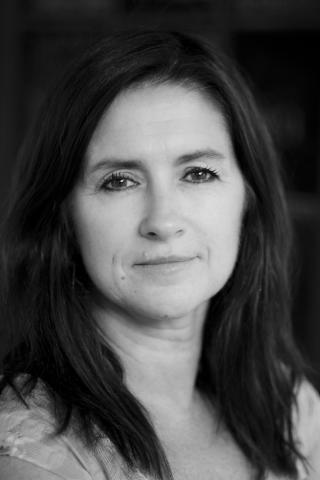 Conni Castille
Director of Moving Image Arts