You are here
News & Events
Top Stories
May 1st, 2018
Three graduating seniors in English recently completed digital projects for their senior capstone. Jasmine Broussard,...
Read More ➝
March 8th, 2018
Danie Tercero (POLS) and Joshua Franszczak (ENGL), University of Louisiana undergraduate seniors, have been invited to...
Read More ➝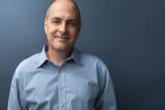 March 4th, 2018
English PhD alumni Jack Bedell was recently named a Louisiana of the Year by Louisiana Life Magazine. This list is...
Read More ➝
View All News
Upcoming Events