We invite our writers-in-residence to the University so they can work on their own compositions in a new environment. Here in Lafayette, LA, they are able to immerse themselves in a new culture and discover new perspectives for their work. It's an opportunity for promising and talented writers to devote themselves to writing full-time while mentoring the next generation of writers.
Our writers-in-residence are also available to work with our English graduate students, providing feedback and guidance to help our students compose their own short stories, novels, and other bodies of work.
John McNally, Current Writer-in-Residence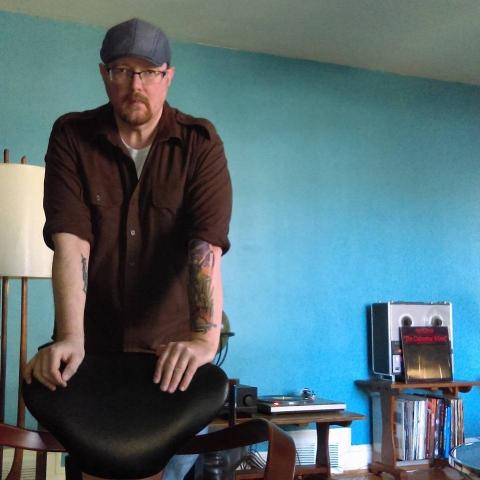 John McNally is author or editor of nineteen books, including the forthcoming thriller The Kingdom of Lost Souls (Mysterious Press, 2023). He is author of three other novels (The Book of Ralph, America's Report Card, and After the Workshop), three story collections (Troublemakers, Ghosts of Chicago, and The Fear of Everything), a memoir (The Boy Who Really, Really Wanted to Have Sex: The Memoir of a Fat Kid), a YA novel (Lord of the Ralphs), and three books about writing (The Creative Writer's Survival Guide: Advice from an Unrepentant Novelist, Vivid and Continuous: Essays on the Craft of Fiction, and The Promise of Failure: One Writer's Perspective on Not Succeeding). John's work has appeared in over a hundred publications, including the Washington Post, the Sun, San Francisco Chronicle, and Virginia Quarterly Review. His fiction and nonfiction have been anthologized in Long Story Short (University of North Carolina Press), New Sudden Fiction (Norton), Don't You Forget about Me: Contemporary Writers on the Films of John Hughes (Simon Spotlight), Winding Roads: Essays in Writing Creative Nonfiction (Longman), and Behind the Short Story: From First to Final Draft (Longman), among others. He has had optioned screenplays (Paramount Pictures), a screenplay in development (Anonymous Content with the producer of Winter's Bone), a development deal for a series (Bonfire Legend, producer of Bone Tomahawk), and commissioned feature screenplays, treatments, and script doctoring from a prominent Norwegian film studio. He has been a finalist for the National Magazine Award and the recipient of fellowships from Paramount Pictures (Chesterfield Writer's Film Project), the University of Iowa (James Michener Award), George Washington University (Jenny McKean Moore Fellowship), and the University of Wisconsin-Madison (Carl Djerassi Fiction Fellowship). John began teaching fiction writing in 1989. He has been Writer-in-Residence since 2013.
Contact John McNally
Past Writers-in-Residence:
Ernest J. Gaines, Writer-in-Residence Emeritus
Acclaimed Southern writer Ernest J. Gaines accepted the first writer-in-residence at UL Lafayette in 1981. He held the position until 2004, and during that time he published A Gathering of Old Men and A Lesson Before Dying. He earned a MacArthur Foundation Fellowship in 1993 and was awarded the National Humanities Medal in 2000. In 2012, he received the National Medal of Arts, the highest award given to artists and arts patrons by the U.S. government.
The University established the Ernest J. Gaines Center in 2008 as an international center for scholarship on Ernest Gaines and his work. Learn more about the Gaines Center.
Luis Urrea
2005 Pulitzer Prize Finalist Luis Urrea was the writer-in-residence at the University in 1996 while Ernest Gaines was working in France for the year. He's the best-selling author of 16 books and has won awards for his poetry, fiction, and essays—and has also been called a "literary badass" by NPR.
Learn more about Luis Urrea and his work.
Rikki Ducornet
Rikki Ducornet became the writer-in-residence at UL Lafayette in 2007. She is the author of multiple novels, collections of short fiction, essays, and poetry books. She earned the Arts and Letters Award in Literature from the American Academy of Arts and Letters in 2008.
Learn more about Rikki Ducornet and her work.
Kate Bernheimer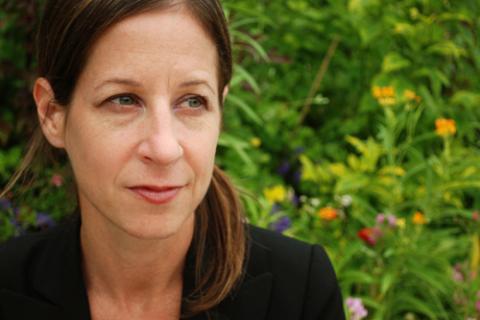 Kate Bernheimer joined the UL Lafayette English faculty as writer-in-residence and associate professor in 2009. She is a novelist and short story writer who has been called "one of the living masters of the fairy tale" by Tin House. She is the founder and editor of the literary journal Fairy Tale Review.
Read more about Kate Bernheimer.