Resources and Links
Professional Writing at UL
The professional writing program at the University of Louisiana at Lafayette emphasizes the communication skills necessary for the 21st century workplace. We prepare writers to face the challenges of effectively communicating in workplaces that are increasingly global, digital, and virtual. The program offers you the opportunity to develop writing, technology, and rhetorical skills to effectively communicate in professional contexts.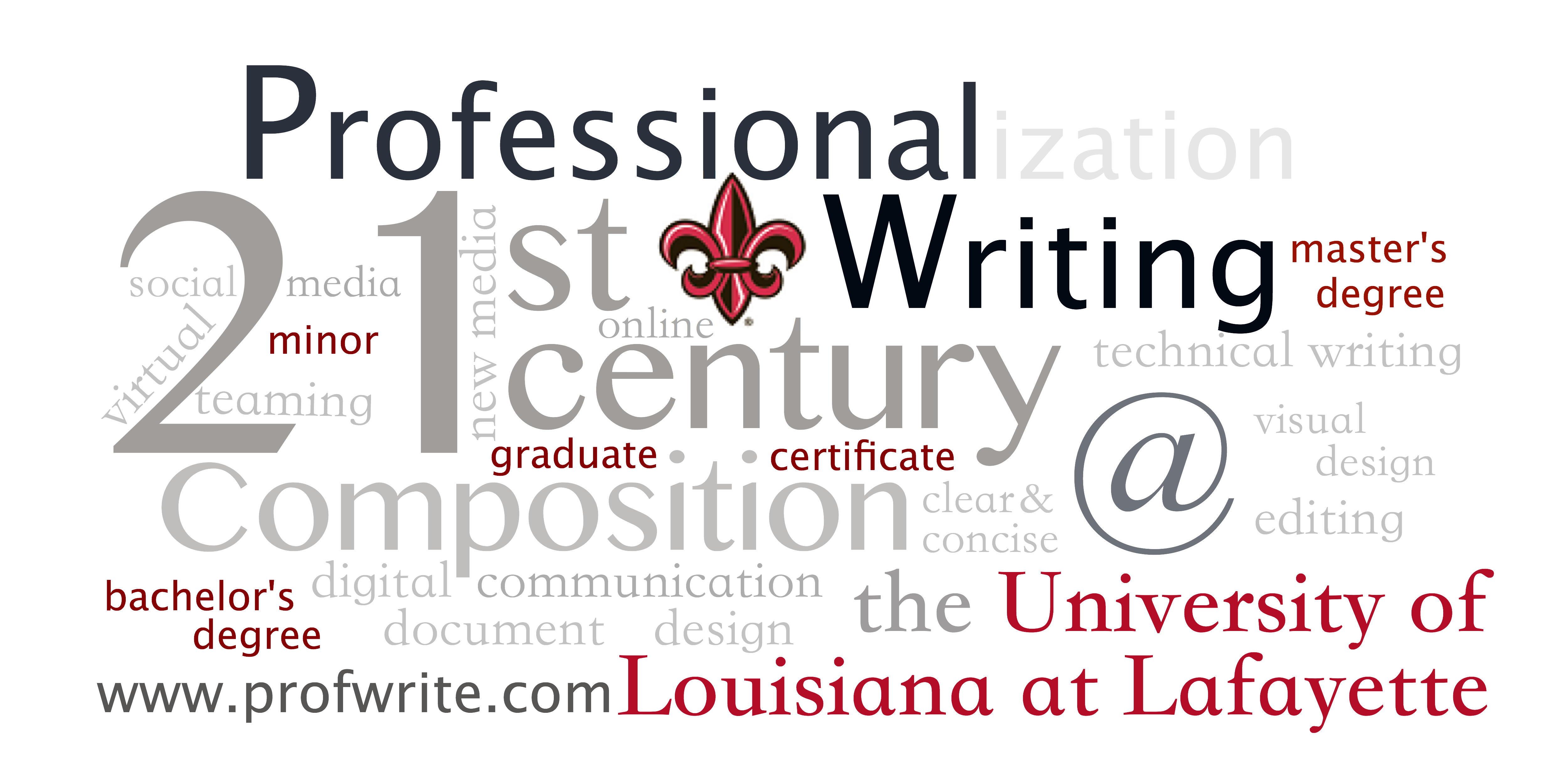 Program Mission
The professional writing program seeks to create an environment that encourages and supports the use and development of effective professional communication practices. We will create a professional writing community that transcends physical location, disciplinary boundaries, and professions, and will support this community by modeling and promoting our core beliefs:
Documents should be composed and designed to allow users to access content efficiently.
Collaboration fosters learning and self-reflection, and leads to creative solutions.
The changing workplace requires adaptable writers capable of applying their knowledge of writing, design, and technology to a variety of contexts.
Twenty-first century professionals must be prepared to collaborate virtually, communicate effectively across cultures, and create visual, textual, and aural media for publication on the Internet.