Moving Image Arts focuses on the study, production, and creative uses of moving images. The scope includes film and television, animation, video games, and interactive media. It's designed to prepare students for creative careers blending art and technology.
Our Vision
The Moving Image Arts program is dedicated to the mastery and mindful application of Cinematic Language. Thorough analysis coupled with real-world application of the tools used by filmmakers and media content creators to convey their message, creative stories and products are created for a target audience.
Our program blends theory, art, technique to develop student artists.  Studetns learn how to channel their own creativity, develop and create meaningful projects, while fully embracing the specifics related to the media format, the context, the audience, and the core nature of the topic.
Special emphasis is placed on real-world models and equivalences: Assignments become client needs, content reflects societal values, media projects strengthen students' marketability and enrich his or her resume and reel.
Methodology
The Moving Image Arts program offers a unique interdisciplinary curriculum to its student media and film artists. Our students are constantly evolving within three core components which we believe are the pillars of modern day filmmaking and media content creation:
1. Theory and scholarship: Students acquire and refine the ability to efficiently research and critically analyze any information on the field or subject of study.
2. Practical application: While learning the concepts and tools used by visual storytellers around the world, students get to apply this knowledge and technique to hands-on projects, and internships which we facilitate within our local media industry.
3. Business/Commercial standards: While mindful of industry ethics, students perform professionally to produce and market their projects while also learning about managing people, writing budgets, promoting themselves, their projects, and their creative area of interest.
Our Strength: The College of Liberal Arts
The fact that our program is embedded in the College of Liberal Arts perfectly completes our core Moving Images Arts mission: it enables our young filmmakers and artists to acquire an understanding of humanities which is simply necessary for any visual storyteller and media content creator. This includes, but is not limited to: study societal values and foundations, ability to do analytical and relevant research, acquire an open mind to foreign culture (in part thanks to the learning of foreign languages), build critical and analytical written arguments and compelling stories, as well as being given the ambition and skills to dive into any given culture or community in order to study it, understand it, and in turn, portray it in the most authentic way.
For more information visit our Facebook page at https://www.facebook.com/groups/928916457198802/
And visit our Youtube Channel at https://www.youtube.com/channel/UC-sFLc7_y_Co1V52HTaSlUg
Moving Image Arts Core IntIFaculty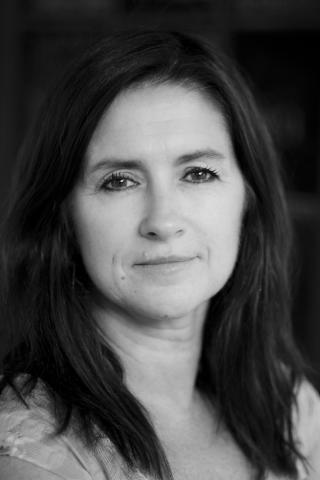 Conni Castille
Director of Moving Image Arts
Ms. Castille studied Philosophy and Folklore. Over the past few years, she has written, directed and produced several award-winning documentaries on Cajun and Creole culture that have been supported by the Louisiana Division of the Arts and the Louisiana Endowment for the Humanities.

By using the everyday to convey universal meaning, her films tend to reveal something unexpected. Her hope is that audiences leave with a new point of view, not just about Cajun or Creole culture, but about the power and worth of everyday people doing everyday things. Her films include I Always Do My Collars First (2007),  Raised on Rice and Gravy (2009), King Crawfish (2010), and T-Galop: A Louisiana Horse Story (2012). The films have aired on Louisiana Public Broadcasting, and screened in the U.S., Canada, France, and China, and at numerous film festivals including Cannes and Hot Springs Documentary Film Festival. Awards include Louisiana Filmmaker Award, and Humanities Documentary of the Year in 2012 from the Louisiana Endowment for the Humanities for T-Galop.

Ms. Castille continues to produce documentaries and mentors students creating non-fiction projects. She teaches introduction to filmmaking, documentary filmmaking, and guides students through senior capstone projects.
Contact Information: 337-482-9006 or connicastille@gmail.com or H.G. Griffin Hall, Room 138
Virgile Beddok, MFA
Assistant Professor
Virgile Beddok received his B.A in Media Production from the University of Applied Sciences in Darmstadt, Germany. A lifelong fan of Southern American music, Beddok's bachelor's thesis, New Orleans Music Renaissance, was a feature-length documentary on the post-Katrina music scene. The film aired on the French TV channel MEZZO, and screened at the New Orleans Film Festival in 2009. Fascinated by New Orleans music and eager to keep learning the craft of narrative filmmaking, he finally moved to the US in 2010 to work on an M.F.A in Film Production at the University of New Orleans.
Professor Beddok has worked on a multitude of short films as cinematographer, director and/or editor. He continues to do film work within the music scene. For instance, he was the ENG Broadcast producer for Voodoo Fest in 2013 and 2014, and the videographer for the New Orleans Jazz Orchestra. Today, he still combines his passion for both music and film by working on short and feature films, and by filming projects for musicians such as master drummer Stanton Moore.
He teaches lighting, camera and production techniques, as well as film directing and digital video editing, and guides students through senior capstone projects.
Contact information: 337-482-5511 or virgile.beddok@gmail.com or H.G. Griffin Hall Room 139