Professor of English
Assistant Department Head
Ph.D., University of Minnesota, 2006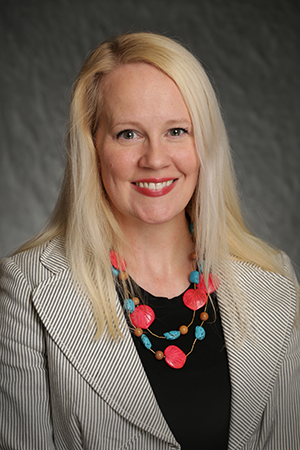 Office: H.L. Griffin 266
Phone: 337-482-5504
Email: clancy@louisiana.edu
Teaching and Research Areas
Rhetoric and Composition Studies; Feminist Rhetorics; Environmental Rhetorics; Writing Program Administration; Authorship (Copyright, Intellectual Property, Plagiarism)
Recent Courses Taught
ENGL 464, Special Topics in Rhetoric: Feminist Rhetorics
ENGL 490, Capstone Seminar
ENGL 501, Teaching College English
ENGL 509, Teaching College English Practicum
ENGL 556, Seminar in Rhetoric: What if First-Year Writing Weren't Required?
ENGL 595, Special Project: The Academic Article
Bio
Clancy Ratliff has recently served in leadership positions in the National Council of Teachers of English and the Conference on College Composition and Communication. Her early research focused on blogging and other technologies. She has held a variety of administrative positions in the English Department, including Director of First-Year Writing, Graduate Coordinator for Continuing Students, Assistant Director of First-Year Writing, and Assistant Department Head. Her research on writing program administration is rooted in this department-level leadership work. She is currently working on one project about the rhetoric used by environmental nonprofit organizations and another about the rhetoric used by activists protesting Confederate monuments.
Recent Publications
(Coauthored with Daniel A. Smith) "Access and Stratification: One City, Two Dual Enrollment
Programs." Teaching English in the Two-Year College 48.1, 2020. 162-176. https://library.ncte.org/journals/TETYC/issues/v48-1
"Feminist Authorial Agency: Copyright and Collaboration in the Boston Women's Health Book
Collective." Peitho 21.3, 2019. 599-609. https://cfshrc.org/journal/21-3/
"The Adaptive Cycle: Resilience in the History of First-Year Composition." Pedagogy: Critical Approaches to Teaching Literature, Language, Composition, and Culture, 19, 2019. 283-300. Selected for reprint in Best of the Journals in Rhetoric and Composition 2020, Parlor Press.
https://read.dukeupress.edu/pedagogy/issue/19/2
"The Suffragist Movement and the Early Feminist Blogosphere: Feminism and Recent History of Rhetoric." In Feminist Connections: Rhetoric, Media, and Delivery from the Suffragists to #SolidarityIsForWhiteWomen, ed. Katherine Fredlund, Kerri Hauman, and Jessica Ouellette. Tuscaloosa, AL: University of Alabama Press, 2020.
"Automated Plagiarism Detection as Opportunity for Education on Copyright and Media." In The Routledge Companion on Media Education, Copyright and Fair Use, ed. Renee Hobbs. New York: Routledge, 2018. 143-54.