Associate Professor of English
Assistant Director of First-Year Writing
Ph.D., University of Minnesota, 2006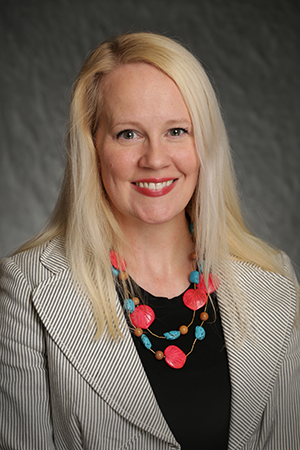 Office: H.L. Griffin 349
Phone: 337-482-5505
Email: clancy@louisiana.edu
Teaching and Research Areas
Computers and Composition, Authorship and Intellectual Property, Feminist Theory, Writing Program Administration
Noteworthy
Clancy Ratliff has recently published essays in Women's Studies Quarterly; Composition, Copyright, and Intellectual Property Law (SUNY Press); and The Scholar & Feminist Online. She is the co-editor of Into the Blogosphere: Rhetoric, Community, and Culture of Weblogs, the first collection of scholarly essays about blogging. She received the John Lovas Memorial Academic Weblog Award from Kairos: A Journal of Rhetoric, Technology, and Pedagogy in May 2006 for her weblog, CultureCat. She also received the 2006 Hugh Burns Best Dissertation Award from Computers and Composition for her dissertation, "Where Are the Women?" Rhetoric and Gender in Weblog Discourse.

Her current book-length project explores weblogs as technologies of literacy which simultaneously perpetuate and challenge conventional discursive notions of femininity, masculinity, and political literacy. For the last three years, she has been editor of The CCCC Intellectual Property Annual, and in 2008, she was interviewed in a feature for Computers and Composition Online.

Dr. Ratliff's complete vitae is available in PDF.