Professor of English
Ph.D., Louisiana State University, 1977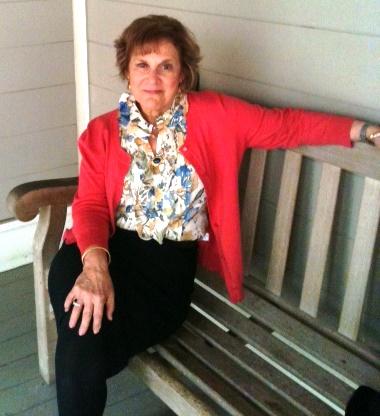 Office: Griffin 234
Phone: 337-482-6916
E-mail: pasta@louisiana.edu
Teaching and Research Areas
Nineteenth- and twentieth-century American literature, Southern literature, women's studies.
Noteworthy
Mary Ann Wilson is the author of Jean Stafford: A Study of the Short Fiction (Twayne, 1996), and the co-editor of North and South: Essays in Gender, Race, and Region (Cambridge Scholars Press, UK, 2013), as well as numerous articles and book chapters on American women writers. Her most recent essays are: "Rebecca Wells: The Divine Saga Deep in the Heart of Louisiana," in Louisiana Women: Their Lives and Times, Vol. II (University of Georgia Press, 2016), and the forthcoming "Redneck Feng-shui: Duck Dynasty and the Other Louisiana" in Small Screen Souths: Interrogating the Televisual Archive (LSU Press, 2017). Her research and teaching areas are nineteenth and twentieth-century American women writers, and most recently the cultural work of Louisiana women 1880-1925, and representations of Louisiana in the media.
Honors and awards include:
University of Louisiana-Lafayette Foundation Distinguished Professor - 2000
Louisiana Endowment for the Humanities Special Award - 2004
Friends of the Humanities/BORSF Endowed Professorship in Humanities – 2010-14
Lafayette Independent Women Who Mean Business – 2010
Fellow, Center for Louisiana Studies - 2012-current
James D. Wilson Memorial/BORSF Endowed Professor in Southern Studies - 2015-current
Her current book project is Every Good Impulse: New Orleans Women's Book and Culture Clubs 1880-1925.
Dr. Wilson retired from UL Lafayette in 2018.